GEOMAGNETIC TRAVELLOGUE - Journey #1

BACK IN THE STUDIO
Returning to the studio--
Reflections on travel, searching, and the illusiveness
of a destination.
I began working with a square-ruled composition book.
The idea of "the grid" as the surface and the history that
I was treading on top of seemed a necessary starting point.
The page numbers, seemingly hand-stamped by some worker in
the book factory interested me. The analogue "one number
after another" sequence felt like a familiar companion
through the long hours of travel. Once I unraveled the
binding and separated the pages of the book, new relation-
ships between the page numbers began to form. Page number
one shared the same piece of paper as page number 152.
The doldrums were found where page 126 leads to page 27.
This work is still in progress.
Digital Inkjet Prints (2008)
Scroll right>>
South Africa
Iceland
Peru
Australia
flora and fauna
first aid
tools
back in the studio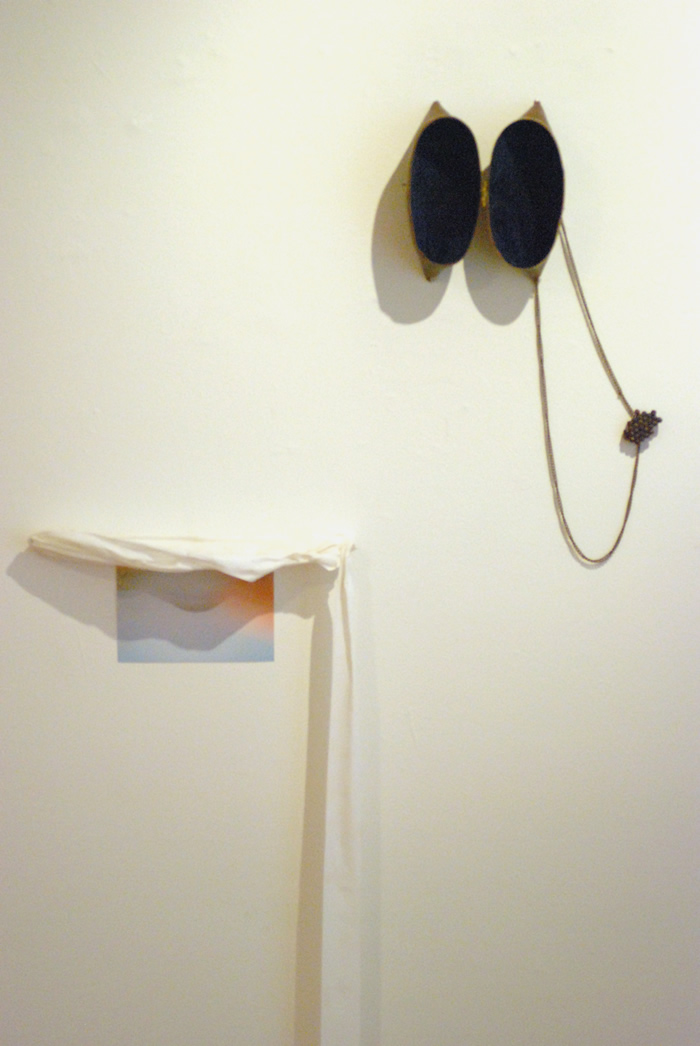 Copper purse and Untitled (bandages)
Digital Inkjet Print, bandages, copper purse, blue velvet, honeycomb (2008)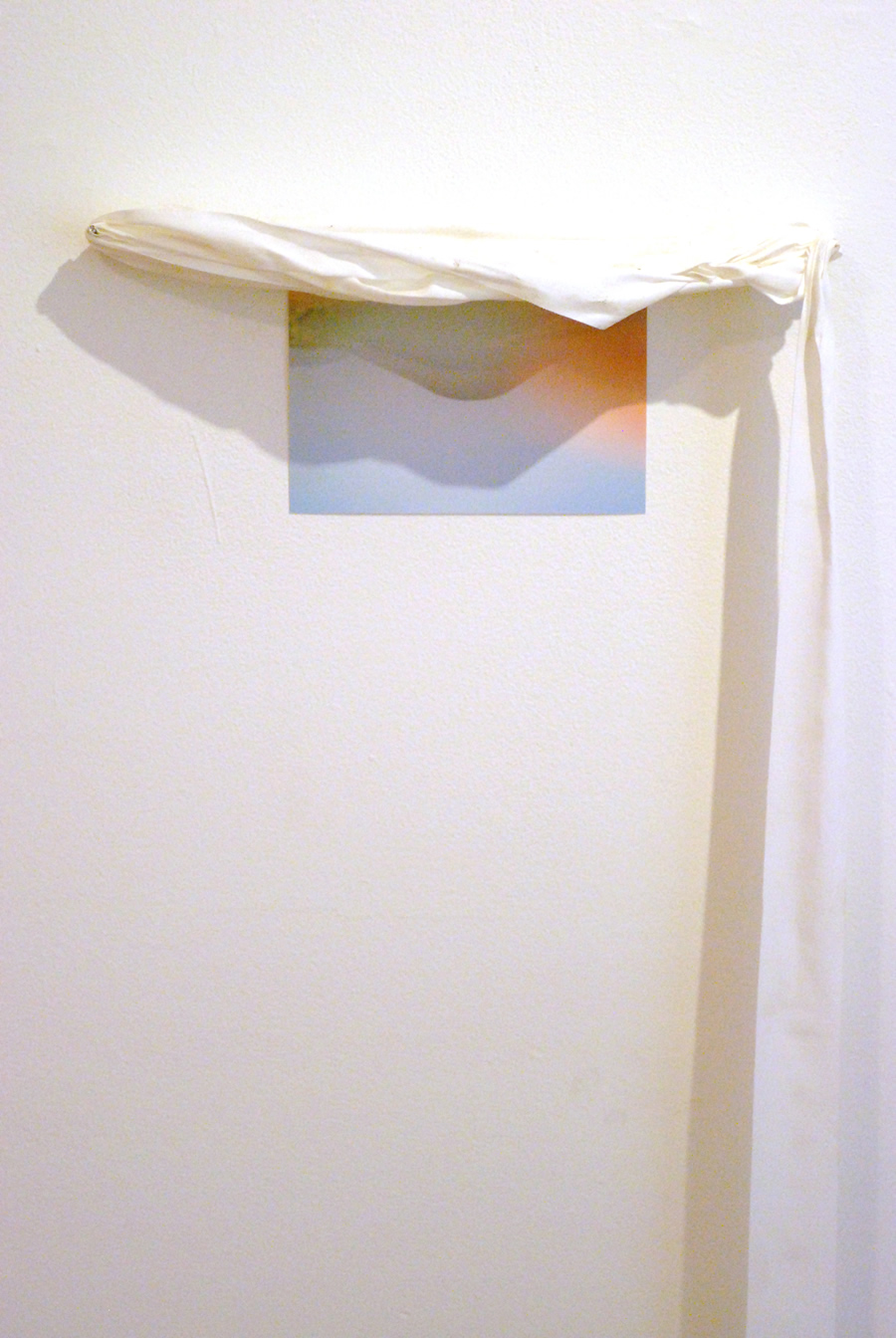 Untitled (bandages) (detail)
Digital Inkjet Print, bandages (2008)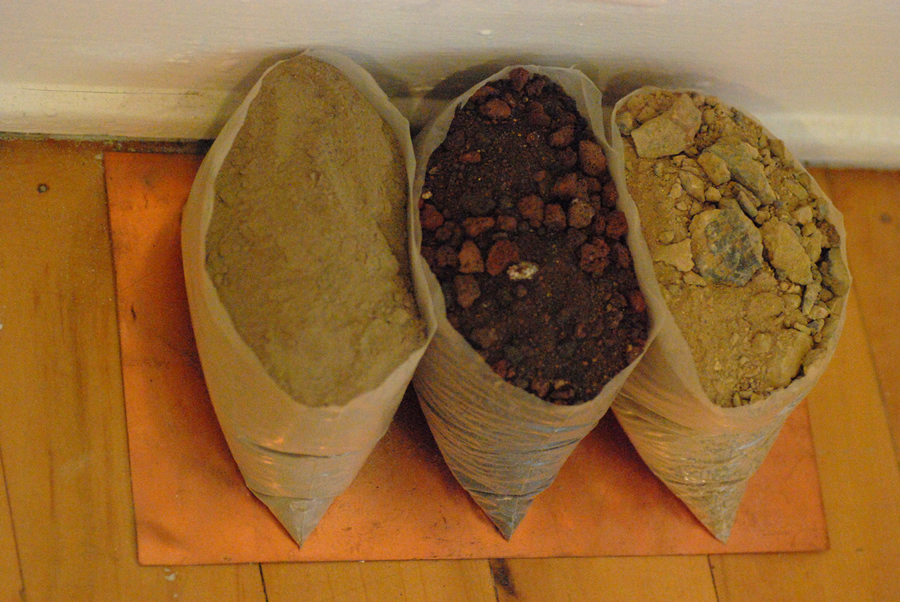 Soil Samples
Earth collected from Johannesburg mine
dumps, Red Hill, and Owens Lake flood plain (2008)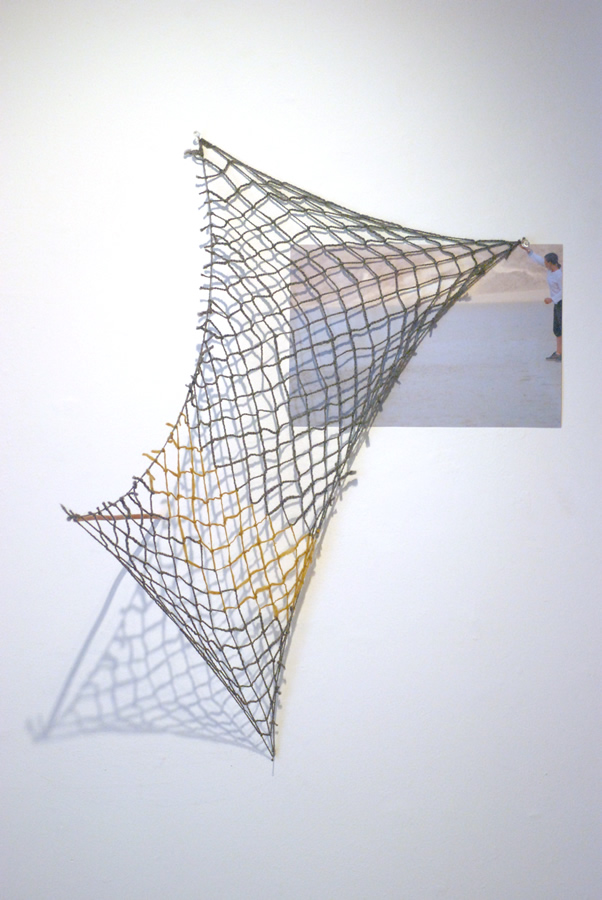 Untitled (net)
Handspun Peruvian Highland wool and eucalyptus dyed wool, copper pipe,
digital inkjet print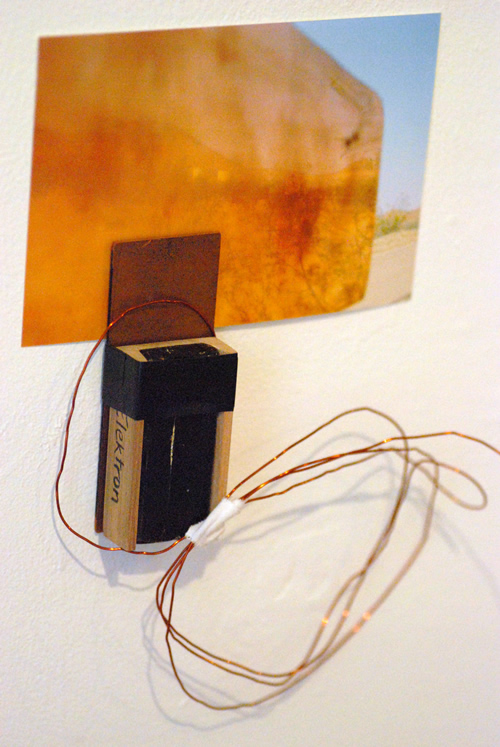 Elektron
Cello rosin, copper plate, copper wire, electrical tape, digital inkjet print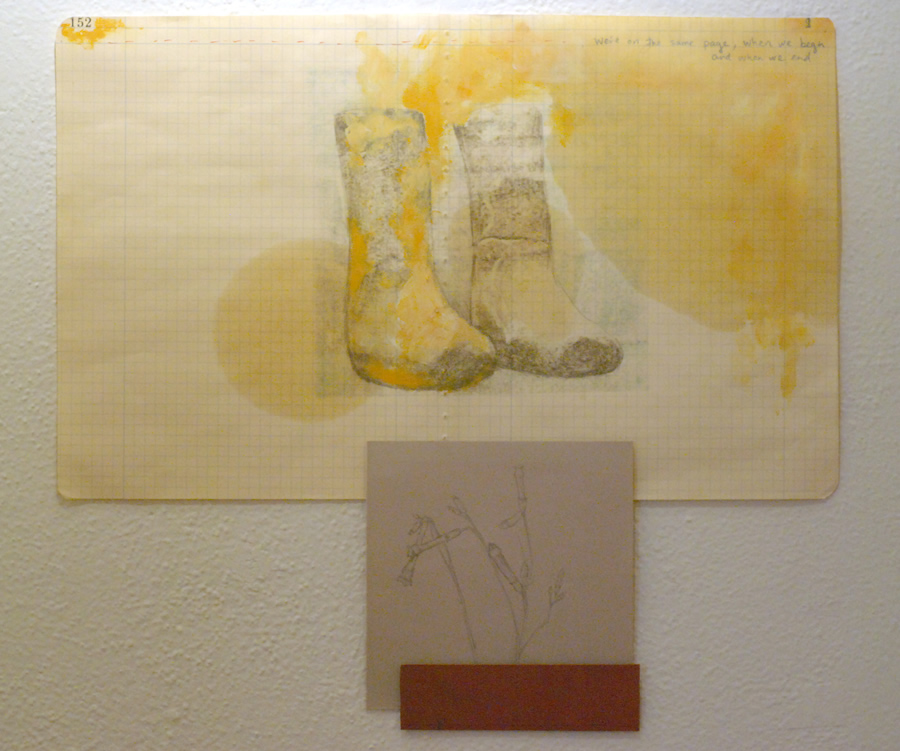 We're on the same page
When we begin and when we end
Composition book page (numbers 152 and 1)
pencil and oil paint, copper plate
Doctor McLean's Volcanic Oil Linament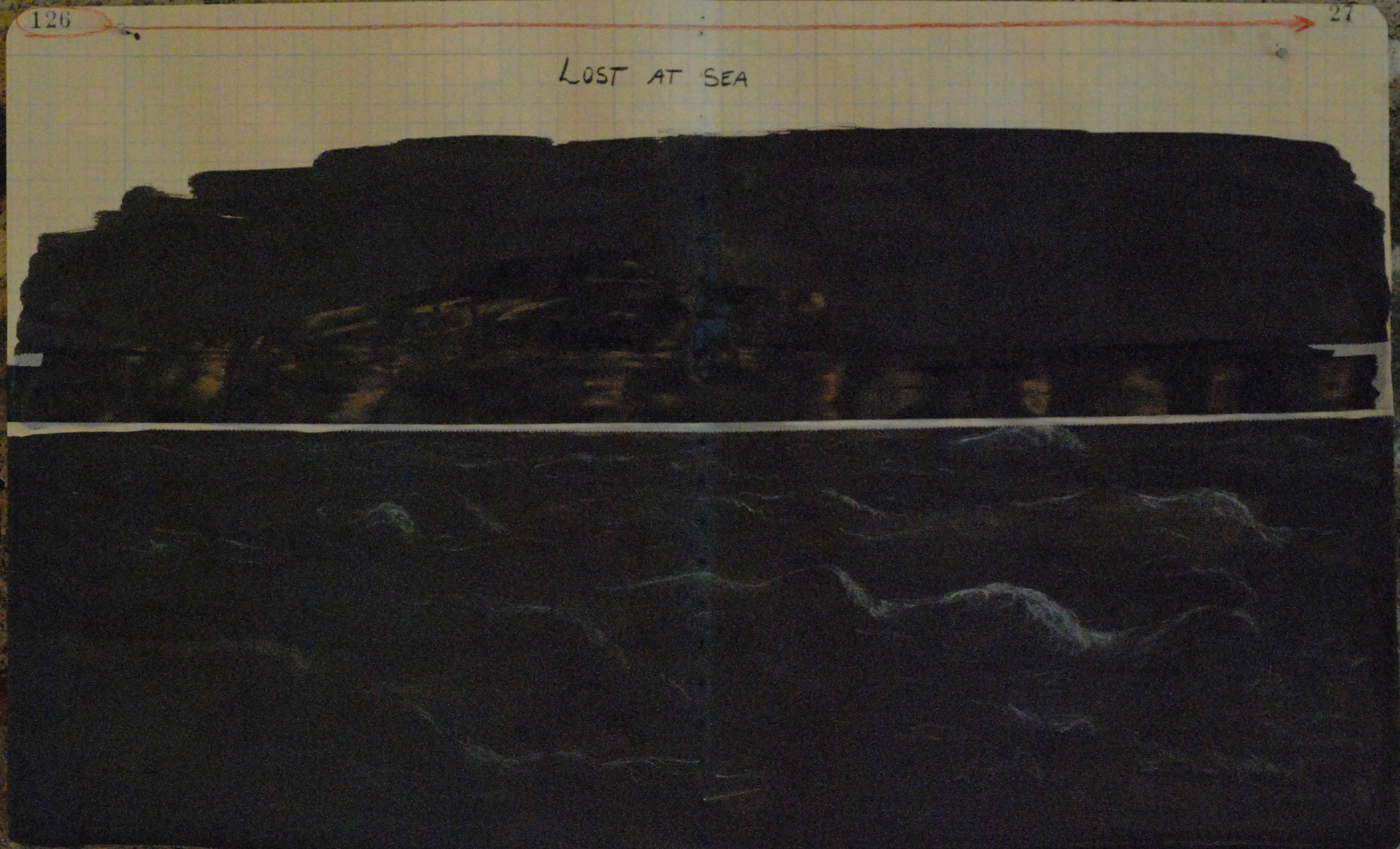 Lost at Sea
Composition book page (numbers 126 and 27)
chalk, red pencil, and india ink
electrical tape